4 part Marketing Plan
This January, Sayers Solutions brings you the opportunity to build your marketing plan through interactive online group sessions, with Sayers Solutions guiding you and the added bonus of peer support and learning.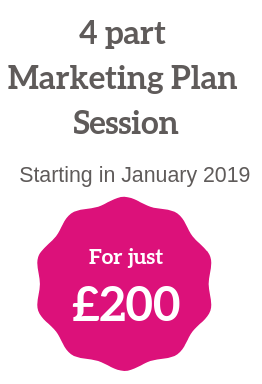 Weekly online interactive group sessions with like minded businesses.

Explore and discover –
Where you want to go
Where you are now
What you need to do
How you will measure it
These sessions will provide you an introduction to models and techniques to develop your plan.
You will also receive suggestions and input towards marketing activity and campaigns for your business throughout the process.
However please be quick as places are limited!