Networking and other events
We like to get out and about (although at the moment this is done by the medium of Zoom) to networking and other events and are connected to several local networking organisations.
Merewyn Sayers, owner of Sayers Solutions, also runs the HD8 Network and is one of the West Yorkshire Area Leaders of the Federation of Small Businesses, and a keen attendee of networking and other business events.
The range of networking events available to the business community is very broad and varied, with none being the same experience twice.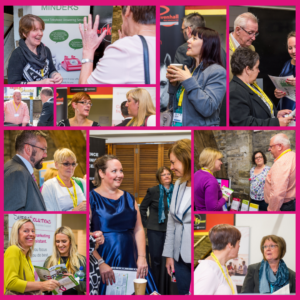 There are weekly meetings, monthly and quarterly meetups, structured, unstructured, knowledge sharing, direct selling exhibitions. There are so many to choose from. However, since the impact of the pandemic, these are now mostly online using Zoom or similar technology.
Events are always better with familiar faces, so if you fancy coming along some time and catching up, let me know and I will get you invited.
Click on the button below and subscribe to our mailing list, whereby we aim to email regular invitations to a range of different events happening in the area.
Where do you like to go to?
Which groups are you members of?
We love events and we like to share what is happening, so if you want to hear about the events going on in the business community commutable from the HD8 area including Wakefield, Huddersfield and sometimes Leeds and Barnsley then subscribe for more information or check out our blogs or YouTube channel.