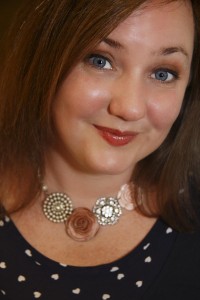 Merewyn Sayers has worked in a range of business support positions from Office Junior to Account Manger, in small organisations through to multinational ones and from each has gained a good insight of how businesses run, how small improvements can make big differences, incurred many battles but gained appreciation for the reservations towards change.
She has lived and worked in West Yorkshire from the age of 17 years old.  During this time she has also lived and worked in the Netherlands and briefly in France too.
Merewyn returned to study in 2008 to help her find direction in her career; enabling her to move from suggesting change to implementing it.
During her studies, Merewyn discovered she had a natural inclination for Marketing, being customer as well as business focused, a strong communicator and very creative.
As well as studying, in 2008, she became involved with launching and running a community group for three local parks.  This provided many opportunities to be actively involved with decision making and strategy for the group.  She is now responsible for the Digital Marketing; Content Management of the Website and Social Media Channels, as well as the Promotional Literature, including leaflets, flyers and postcards.  She has also been involved in Event Management, Public Relations, Focus Groups and Business Planning.
Sayers Solutions now supports Small Businesses and Non Profit Organisations enabling them to continue doing what they are good at.
Find out more about Merewyn's opinions by reading her Blog