Sayers Solutions recommends Mailchimp small businesses
Mailchimp is used for email marketing campaigns and I recommend it primarily because of the reports detailing who has opened, clicked, bounced and unsubscribed from their emails, amongst much more.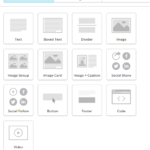 Templates can be created and saved so all future emails look alike and the drag and drop campaign builder option makes it simple to use and produces professional looking emails.
I'd recommend not using the pre-designed templates, as when I have done so, I've invested time customising them but get to a part where I can't, get frustrated, and end us building it myself from scratch.
You are also able to import and use your own html designed campaign, although this is not something I have ever done with my clients.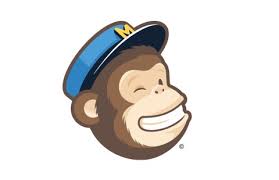 The ability to set and change the font settings throughout the campaign is a function that I miss when I am made to use another ESP.
The list management section is simple to use, and the form builder makes it possible to collect new contacts.  Mailchimp has always been strict on their Opt-in policy and reminds users of this often.
There's so much more that I could go into detail or list about the benefits of using Mailchimp, as it is a super great tool, which is easy to use and is free (for up to 2000 subscribers and limited to 12000 emails a month -so more than plenty for most small businesses).

You can also schedule automatic follow up emails, A/B test and create pop-up form for your website.  It is also possible to schedule ads on Facebook or Google Display Network?
If you would like to learn more.
Sayers Solutions offers a range of sessions for you to develop your skill, optimise your campaigns and improve your engagement, as well as provide monthly coaching on email marketing and other marketing aspects of your business.
Please get in touch with Merewyn on 07790705223